By Ikechukwu Nnochiri
ABUJA—The Attorney-General of the Federation and Minister of Justice, Mr. Abubakar Malami, SAN, said, yesterday, that the Federal Government was set to introduce a new legislation that would create tougher sanctions for terrorists and their financiers.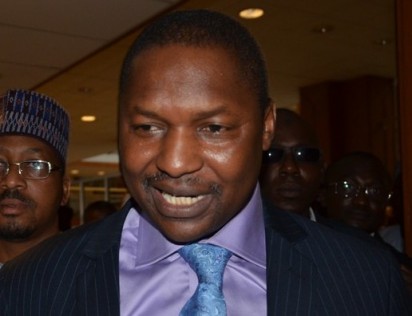 Malami, who made the disclosure at the opening of a regional workshop on prison intelligence in a counter-terrorism context, organised by International Institute for Justice and Rule of Law, said the new law would also expand the definition of terrorism.
According to him, the new Terrorism Prohibition and Prevention Bill will replace the current Terrorism Prevention Act 2011 (as amended in 2013).
The AGF was represented at the event that had participants from other African countries, by Director of Public Prosecution at the Federal Ministry of Justice, Mr. Umar Mohammed.
He maintained that provisions of the new law was made to conform with international standards, decrying that the scale of terrorist incursions has continued to metamorphose at an alarming and despicable rate."
CJN tasks Sharia, customary courts
Meanwhile, Chief Justice of Nigeria, Justice Walter Onnoghen, has urged Sharia and Customary Courts in the country to embrace case management systems that would ensure quicker dispensation of justice at the grassroots.
The CJN, who made the call at the opening of the 2018 national workshop for Area/Sharia/Customary Courts Judges, Directors and Inspectors of the various courts, organised by National Judicial Institute in Abuja, implored judges of various courts to continuously seek knowledge, be hard-working and eschew corruption in all its ramifications.
"It is imperative for the various heads of courts to develop standard uniform procedures for basic functioning of your courts," the CJN added.