By Adaeze Okechukwu
Governor of Kaduna State, Mallam Nazir El-Rufai, has called on prospective investors to explore the untapped opportunities in the agro-allied industry.
He made this call during the commissioning of the Mahindra Tractors Assembly Plant in Kaduna. The plant is a joint investment of the Springfield Agro Ltd and Ramindra Tractors Manufacturing Corporation of India.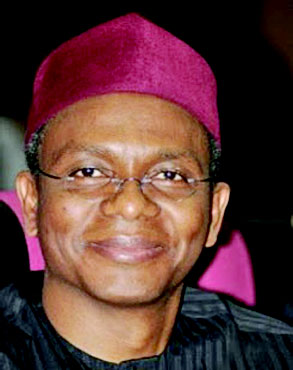 The governor stressed the need for increased collaboration between government and the private sector to foster the development of agro-allied industrial sector.
He stated: "The project would improve Nigeria's economy especially the agro-allied and industrial sectors. This will also promote employment creation as well as the continued expansion of the food sustenance of the nation. To this end, I urge other teeming prospective investors to genuinely explore the state's numerous opportunities to actualize an improved secured nation and a vibrant economy."
Also speaking, CEO, Springfield Agro Ltd, Mr. Tarun Das, expressed his gratitude to the Kaduna State government, "especially with the additional investment of more than $200 million, to provide over 200 jobs to the residents when the Mahindra Tractors Assembly Plant is fully in operation.
He also commended the Federal Government and other stakeholders including Ecobank, FCMB, UBA, First Bank, Tractors Owners and Operators Association of Nigeria, as well as United Kingdom for International Development in cooperation with Central Bank of Nigeria for its regular review of Agricultural Loan Advance Programme.