One of the candidates in the forthcoming Ekiti gubernatorial election on the platform of the Action Democratic Party (ADP), Otunba Segun Adewale (OSA) has said that his vision for Ekiti state is to turn around its economic fortunes for good and stamp out the ravaging poverty in the state.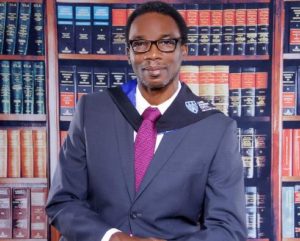 Adewale, fondly called OSAPraPra by his Ekiti people, an entrepreneur extraordinaire, philanthropist and a grassroots' politician expressed confidence that his government, when voted into power, will not fail the people.
He assured that all salary earners and pensioners will first be taken care of. He said he would settle all the salaries owed them by the Fayose's government, stressing that Ekiti as presently constituted is a salary powered economy.
Adewale argued that Fayose is not doing the workers any favor by paying their salaries. He however said that it is the people's right to be paid their salaries and not privilege.
He said he believes the prompt payment of salaries and pensions will enable a free flow of cash in the economy which will also be good for government.
He said with paid salaries, the purchasing power of the people will Increase while the local economy will boom and government won't find it difficult to apply fair taxes where necessary.
He said to change the economy to a more robust one, he will create not less than 14,000 new business owners through entrepreneurship training yearly. Adewale believes that this 14,000 fresh business owners will also employ at least 5 people each which will have a multiplier effect on job creation in the state and take the youths out of the streets.
Adewale has spoken passionately about the lessons that every state should learn from China; which is to focus more on creating village-level enterprises, quality health services and educational facilities. He says that he is passionate about small and medium scale enterprises (SMEs) because for him, that is the bedrock of any economy.
As part of his clear cut agenda, he said that he will set up vocational skill acquisition centers in each of the three senatorial districts where any person of 20 years and above irrespective of their educational status can receive training in a specific career field. He says that this is a time to start thinking outside the box because the government cannot employ everyone but can equip everyone to succeed in their own unique way.
Explaining further, he said this won't be business as usual because to take the people out of poverty and unemployment, there has to be a radical approach applied; thus all the trainees will be fully supported from day one. Adewale said when the trainees are enrolled, stipends will be paid to them to cater for their transportation, feeding and other things during their training.
He said that at the end of the training programme, each of them will be given a seed capital of N1,000,000 to start under the supervision of the government. This he says that the finance ministry will oversee in partnership with trainers and critical stakeholders in the sector. He said it is important to guide them to ensure that these businesses do not fail  because these youth will  have to replicate the success for the cycle to continue.
Adewale has stressed that, instead of the over N14b the Fayose led government wasted on a 1.5 km bridge but has ended up distorting the city's landscape, such a huge amount should have been invested directly into the lives of Ekiti people especially the youth.
Adewale stated that Ekiti State should now be known as the most industrious state because of its richness in skilled human resources. He says the state will be the food hub of the nation because of his strategies to invest massively in Agriculture and train experts in growing food crops, food processing and preservation. Ekiti farm produce will be distributed throughout the country.
Adewale also says that part of the 14,000 entrepreneurs that will be trained will have industrial engineers and technicians who will have the professional capacity to handle jobs such as Turn Around maintenance (TAM) for NNPC, other related oil companies and for other multinational corporations.
He has said that the state will assist those who choose Football, Boxing, Athletics and other sports to build their careers with an active action plan through the sports ministry, the State will assist many of them secure international clubs where they can shine and make the name of the state great. He says that another area to directly touch the youth is through sports.
According to him, the overall goal is to make Ekiti state a leading state in Nigeria by converting the skills of the people into a resource that is capable of making the state one of most economical viable in the country, he noted that with him, the tag on Ekiti as the poor state will be a thing of the past. Adewale says that our most valuable resources are in our heads and not only in the ground.
Adewale also said that there are multinational corporations such as United Nations, USADF, Agri-Vie, eVA Fund, Ford Foundation, UN, IITA, Charities Aide Foundation (CAF) and others who are ready to support the entrepreneurship drive of the state and that his government will tap into every available opportunity to make Ekiti the economic and investment destination not only in Nigeria but in Africa.
He says that he is out to work for Ekiti people and all the people have to do is make it happen with their PVCs so that Ekiti can move ahead and take its rightful place in the economy of Nigeria.