By Jimoh Babatunde & Simon Ebegbulem
Governor Godwin Obaseki of Edo State, yesterday, said the state planned to cultivate over 200,000 hectares of oil palm plantation, saying this will make the state the biggest oil palm producing state in Nigeria.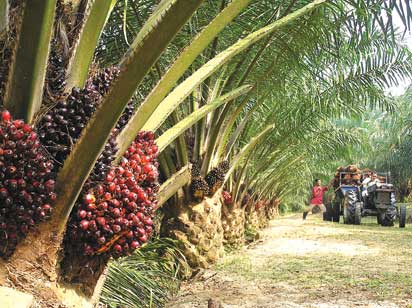 This came as members of the llushi community in Esan South East Local Government Area of the state, invaded the 500 hectares of land earmarked for rice production by the state government claiming ownership of the land.
The governor made this disclosure at the launch of the Round table on Sustainable Palm Oil, RSPO: Nigeria National Interpretation Working Group in Benin.
According to the governor, "Edo State Government is committed to the principles of the RSPO, because this is important to achieve our goal to be the biggest palm oil producing state in the country. Edo State Government under my leadership will pioneer the establishment of oil palm council in Nigeria in collaboration with other oil palm producing state governments and stakeholders."
Mr.Fatai Afolabi, facilitator of national interpretation RSPO, in his remark, said oil palm production remained a major vocation in many communities involving hundreds of thousands of poor producers and tens of thousands of poor processors.
He noted that the RSPO is about social responsibility, saying: "If you show no respect for the environment you operate as an oil palm producer, you will not be certified,", adding that some of the world's leading companies had joined RSPO, in a bid to put the oil palm industry on a path to sustainability.
Meanwhile, llushi community farmers alleged that they paid one Moses for the farmland therefore went there to cultivate the land for rice planting.
Officials of Edo FADAMA who were at the farm called 'China Camp' to map the farms for various registered cooperative societies were shocked when they saw the local farmers planting rice.
Efforts by the FADAMA officials to stop work fell on deaf ears.
The FADAMA officials informed the farmers that the state government had acquired the land for the purpose of large scale production of rice, warning that tractors would soon move in to remove whatever they were planting.