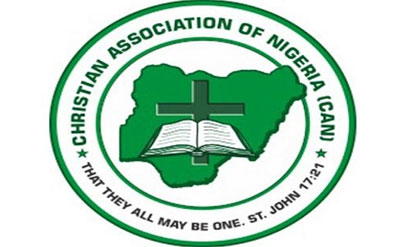 CAN
By Simon Ebegbulem
THE Christian Association of Nigeria (CAN) in Edo State led by its chairman, Rev. Oriname Kure, President of the Pentecostal Fellowship of Nigeria (PFN), Dr Felix Omobude and Bishop Margaret Benson Idahosa, yesterday placed a curse on Pastors offering prayers to human traffickers, asserting that such Pastors will not live to enjoy the fruit of their labour.
The Oba of Benin, Oba Ewuare 11 had in a similar manner placed a curse on human traffickers and warned native doctors who assist the traffickers in administering oath on the victims to desist from it or face the wrath of the gods.
However, the men of God who also urged all churches in the state to dedicate the 28th of April 2018 for prayers against human trafficking in the state, described the trend as an embarrassment to the church just as they commend Governor Godwin Obaseki and the Benin monarch, Oba Ewuare 11 for their efforts in eradicating the evil trade in the state.
Addressing journalists in Benin City yesterday, PFN President, Rev.Omobude, who described the activities of human traffickers as an embarrassment to the church declared, ¨ Let us not attempt to hold brief for these pastors who do evil. We must take our stand as a church that what is wrong is wrong.
¨We must not condescend to these evil people. And I will like to say that church leaders must stand strong. Some of us went to farm to tap rubber, I sold newspaper in this town so nobody has any excuse to sell human beings for prostitution.
¨We should try as much as possible to get government and other institutions to provide jobs but no situation should make us to force our children to go into prostitution. In this place we have resolved that any Pastor or prophet who support or aid or abet illegal migration, you pray for them we are praying that such a Pastor wherever he is or whoever he is should be sanctioned and be publicly disowned.
¨Such pastors who bring disgrace to us will not live to enjoy the fruit of their labour. We have resolved, let´s go back to the basis. We were raised up to believe that Jesus is coming back. In the name of Jesus of Nazareth, we all agreed that we must rise against the evil of illegal migration.
¨We all agreed that none of us, no Pastor should see these people and give them false hope or a prayer cover," he asserted.
On his part, Rev.Oyonnude Kure, said" any pastor involved in this inhuman and nefarious wicked activity must repent completely and stop this evil act now.  Any one who refuses to stop and is caught the Church of Jesus Christ in Edo State and Nigeria Will deny the person and ensure that the authorities arrest, prosecute and punish the person "