Nigeria Volleyball Federation (NVBF) Technical Director, Martin Melandi, on Thursday said the federation was using the ongoing league to scout for young talents to replace the aging ones.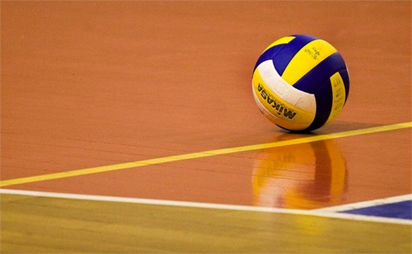 Melandi said that the standard of the ongoing league was high with many young good players discovered already.
He said the performance of players at the league is very competitive and noted that the future of the sport is bright.
"The standard of the ongoing league is very high, this is what the league is meant for.
"We are keeping the players in top shape and as you can see, the competition is very high, the players are improving everyday.
"At the continental level, we are fair because we have aging players.
"We want to inject these discovered talents, so we can improve our ranking at the continent" Melandi said.
He said the league has come to stay because it was self sustaining despite efforts by the federation to get sponsors for it.
"We are looking for sponsors, but sponsors won't come if we don't start something.
"This is why we have started and we will now be wooing sponsors soon and I believe that by next season, we will start having sponsors" Melandi said.
The Nigeria Security and Civil Defence Corps (NSCDC) on Wednesday, in the female category of the league, defeated the Nigeria Customs Service (NCS) 3-1.
The NSCDC won the first set by 25 points against 21 and lost the second 19-25.
They came out stronger in the third and fourth sets winning 25-19, 25-23.
The Nigeria Police Force (NPF) lost 1-3 to the Nigeria Army.
In the male category, Nigeria Immigrations Service had a 3-1 victory over the Nigeria Police Force (NPF).
The Police won the third set by 31 points against 29 but lost the other three 25-20, 25-16, 29-27 respectively.(NAN)