By Ike Uchechukwu
CALABAR—A High Court sitting in Calabar, Cross River  State, yesterday granted permission to the state Prosecutor to file criminal proceedings against Dr Eyo Mensah of the University of Calabar and five students over alleged certificate racketeering and forgery.
The court, presided over by Justice Emilia Ibok, gave the permission following a request by Mr. Eno Nyambi to file criminal charges against the lecturer and five others in the matter.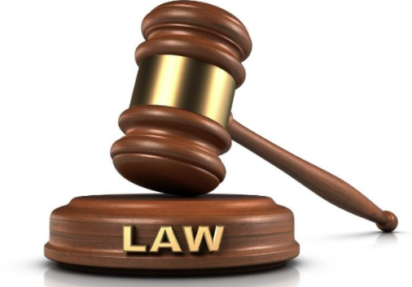 The accused and their counsel were absent in court, but the presiding judge, however, granted the permission for the accused to be charged.
In an earlier letter sent to the Vice Chancellor of the university, Prof. Zana Akpagu, by the Cross River State Director of Public Prosecution, Mr. George Okem, Dr. Mensah, Ferdinand Akanya Esip of IPPA Department and five students, George Uwaek, Michael Paul Ufana, Mbuk Atai Umoh, Nsude Mary Imaobong and Olowosoke Olutoun Sileola, were to be arraigned over issues of certificate forgery.
It will be recalled that the suspects have been under investigation over a petition written by the former Vice Chancellor, Prof. James Epoke alleging that Dr. Eyo Mensah was collecting money from students to forge UNICAL certificates for them.
The letter explained that investigation had been concluded and that they were "sufficiently implicated" and should be released by the university to stand trial in court.
According to the letter titled "Application for the release of the following staff and students of the University of Calabar to stand trial in an alleged certificate forgery case", the matter was filed on directives of the Attorney General and Commissioner of Justice of Cross River State.
"I have the directives of the Attorney- General and Commissioner for Justice to release the above named persons of your institution to stand trial in an alleged certificate forgery case in the university.
"Upon completion of analysis of the facts of a case file received from the Police, the petition by the former Vice Chancellor, Prof. James Epoke, weighed against the law, our legal advice that the above persons be charged for conspiracy to commit felony and forgery in accordance with extant laws of the state having been sufficiently implicated."
When Vanguard contacted  Dr Mensah, he refused to make any comment on the matter claiming he had not been served with any writ of summons.