By Jane Echewedo
An  Ilaro Chief Magistrate Court, sitting in Yewa South Local Government of Ogun State, has discharged and acquitted nine persons who allegedly assaulted the priest of Cathedral Church of Christ (Anglican Communion), Venerable Nathaniel Oluwatade.
The defendants were Gbenga Elegbede and his wife, Bukola; Oke Atunrase and his wife, Elizabeth; Solomon Adeniji and his wife, Adedeji; Adebisi Ogunwunmi; Ololade Akinwunmi and Omoniyi Adedeji.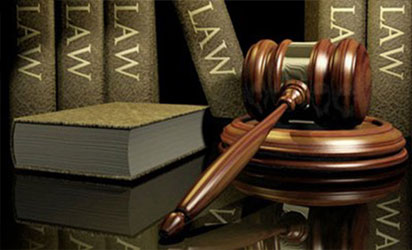 They were arrested on May 1, 2016 and arraigned before Chief Magistrate Olakuleyin Oke on a five-count charge of conspiracy to assault Venerable Oluwatade.
Ruling on a no case submission filed by counsel to the accused persons, Segun Koleola, Magistrate Olakuleyin Oke, discharged and acquitted all the defendants.
The Magistrate held that the police failed to prove their case against all the accused but "played to the gallery when they charged the accused persons to court."
Magistrate Oke explained that it was apparent that there was nothing linking the accused persons to the commission of any of the counts as stated in the charge sheet.
"At the risk of sounding like a broken record, there was no eye witness evidence in this case, no circumstantial evidence and no confessional statement upon which the court can find a basis to call the accused persons to enter their defence," the Magistrate said.
The court discharged all the accused persons as it held that the no case submission made by counsel succeeded.