By Nkiruka Nnorom & Prince Okafor
There was confusion yesterday among the stockbrokers following conflicting signals from capital market authorities on the status of trading in the shares of Oando Plc.
Vanguard learnt that the Securities and Exchange Commission, SEC, had issued a directive that the technical suspension on the shares of Oando be lifted three days ago to the effect that the regular price movements resume on the shares by yesterday.
But stockbrokers told Vanguard that they were stopped by the Nigerian Stock Exchange, NSE, from effecting the directive mid-way into trading, indicating that the Exchange had reversed its earlier position on the lifting of the suspension.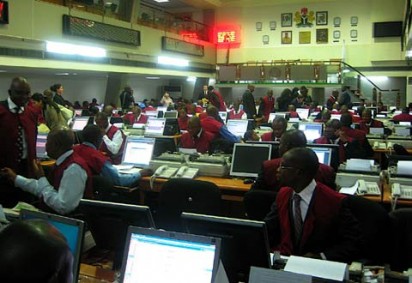 A letter indicating the NSE's earlier position showed that the NSE had notified Ayotola Jagun, the company's secretary, of the resumption of normal trading activities on Oando's shares.
The letter signed by Tinuade Awe, NSE executive director, regulations, reads: "We refer to all prior communication regarding the technical suspension of trading in the shares of Oando Plc (Oando) implemented on the directive of the Securities and Exchange Commission (commission) on 23 October 2017."
"Please be informed that further to a 9 April 2018 directive of the commission, the Exchange lifted the technical suspension placed on Oando's shares after the close of trading today, 10 April 2018.
"Consequently, there will be no impediment to price movement in the shares of Oando when the market opens for trading tomorrow, 11 April 2018."
Market sources, however, confirmed that the shares of Oando Plc remain suspended, though no further reason was given for the continuous placing of the company shares on technical suspension.
They described the contradictory display by SEC and NSE as unfortunate, noting that this underscored the vested interests that have dogged the Oando investigation.
A market source said both NSE and SEC owe the investing public explanation on what he described as a mockery of the integrity of the market. A source at SEC said that a directive earlier came from SEC that technical suspension should be lifted. The source stated that the Commission is not aware of any other directive to the contrary.
However, Mr. Bagudu Waziri, Head, Corporate Communication, SEC, said that he is awaiting directive from the Acting DG, Mr. Abdul Zubair, to comment on the issues. According to him, "the Commission will issue an official statement concerning the Oando suspension" but no response was received from SEC as at the time this report was filed. An update on Bloomberg's page on Oando Plc showed that the shares moved up by 5.18 percent to N6.30 from N5.99 around 10.34am yesterday. But after the counter-position from NSE the price was reverted to N5.99.
It would be recalled that trading on Oando shares had been frozen for six months after SEC ordered the suspension to probe alleged insider trading and Oando shareholding structure.