By Festus Ahon
ASABA—DELTA State High Court sitting in Asaba, weekend sentenced the Unuevworo (Prime Minister) of Ekpan, Uvwie Local Government Area, Delta State, Chief Newton Agbofodo, to death by hanging over the murder of Vice Chairman of the community youth association, John Mogidi, in 2016.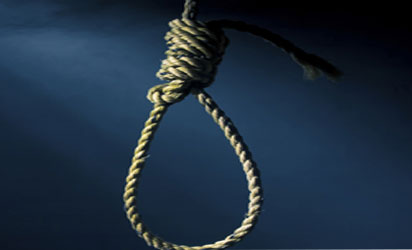 Agbofodo, who was arraigned on a four-count charge of conspiracy to commit murder, attempted murder, murder of John Mogidi, and attempted murder of one Innocent Akemu, was found guilty on all the charges.
For the count one conspiracy to commit murder, the court sentenced him to 14 years imprisonment and pronounced death sentence by hanging on him for the count on murder.
He was further sentenced to seven years imprisonment for count three, conspiracy to commit attempted murder and 21 years imprisonment for the count on attempted murder.
The incident
A prosecution witness, Innocent Akemu, a victim of the attempted murder, said the convict had led seven armed boys in two vehicles— a Prado SUV and a Toyota Camry— to intercept the motorcycle he and the deceased were riding along NPA Road Expressway in Ekpan on May 16, 2016.
He said the boys, acting on the orders of Agbofodo, had attempted to force Mogidi into the SUV, adding that one of the boys shot the deceased, leading to instant death.
Akemu stated that on seeing that his friend had been killed, he immediately fled the scene, adding that the assailants also opened fire on him, shooting him from behind before they drove off from the scene thinking he was dead.
Agbofodo, in his statement to the Police, however, denied his involvement in the killing, but was unable to tell the Police where he was at the material time.