By Abdulwahab Abdulah
Justice A. A. Babawale of an Ogun State High Court has fixed June 7, 2018, to hear a suit bordering on a dispute over 87-year-old land lease which has pitched Efure community against Shagamu Local Government and the Wesleyan Methodist Trust Limited.
The Efure community, Offin in Sagamu has dragged Wesleyan Methodist Missionary Trust Association Limited and eleven others to court over  53 acres of land on Akarigbo Road, Shagamu, asking for an order to take possession as the owner of land.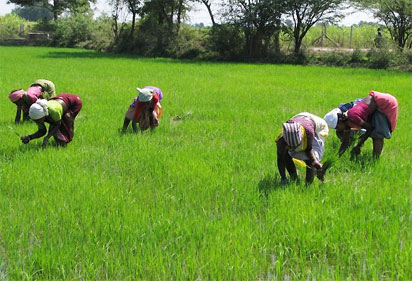 The plaintiffs led by Samuel Olusanya Banjo, Emmanuel Adelesi, Kolawole Odugbesan and Masur Baruwa-Banjo are suing for themselves and  on behalf of Efure Community, Offin, Shagamu, urging the court to order the defendants to render a proper account of the various sums allegedly collected as rents and revenues in respect of the land.
Representatives of the Efure community, Offin in Shagamu instituted the suit against the company, Wesleyan Methodist Missionary Trust Association Limited, the Registrar of Titles in Ogun State, the Methodist Church of Nigeria, Shagamu Local Government Council and seven other defendants.
Counsel to the Claimants, Mr. Babatunde Oshilaja, had told the court that in spite of proofs that the originating process and the summons for the case had been served on all the defendants, they are yet to file any defence.
The claimants are seeking an order to compel the Missionary Trust, the council and others to refund monies that might be found to be due to the claimants as the owners of the land after the enquiry.
According to the claimant, the defendants not only unlawfully occupied their land for over several years, but let out part of it to other persons from whom they collected rents and revenue.
Represented by Messers Samuel Banjo, Emmanuel Adelesi, Kolawole Odugbesi and Mansur Baruwa-Banjo, the Efure community claimed that the foreign company breached several terms and conditions of the lease agreement it entered into with the owners of the land in 1931 including non-payment of the annual rent in the sum of one shilling (Nigeria's old currency before it changed to Naira on January 1,1973).
They  told Justice A.A. Babawale that they  want a re-possession of the land and damages in form of alleged losses they suffered for the continuing trespass committed by the defendants for occupying the land.
Counsel to Shagamu Local Government Council, Mr. Fola Yusuf, told the court that he would file appropriate responses before the next adjourned date.