Two religious leaders in their separate reactions in Imo condemned the recent killing of two Catholic priests in Benue and called for serious probe into the matter.
Speaking with newsmen on Friday, Pastor Ben Asimobi, the General Oversea of Christ Arena Ministry, urged President Muhammadu Buhari not to allow the issue be swept under the carpet like others.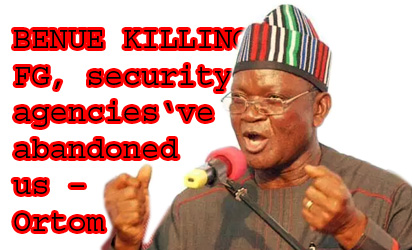 He said that Nigeria was in for "very big trouble if the perpetrators of this evil act are not brought to book''.
"Nigeria is prone to serious trouble if things continue like this and we all must work together to ensure that peace and unity thrive," he said.
He said that if care was not taken, Nigeria might end up fighting a religious war and but this could be averted if perpetrators were brought to book.
Another cleric, Pastor Obinna Izuchukwu, appealed to Buhari to focus on the security challenges in the country and not re-election.
"Now we are having problem of security and people are talking about reelection of the president.
"Mr President should not be distracted by his reelection bid; he must first face the problem of insecurity squarely,'' he said.
NAN