A chieftain of the Peoples Democratic Party (PDP) in Delta State, Chief Sunny Onuesoke has supported former Vice President Alhaji Abubakar's comment against President Muhammadu Buhari's statement that Nigerian youths are lazy.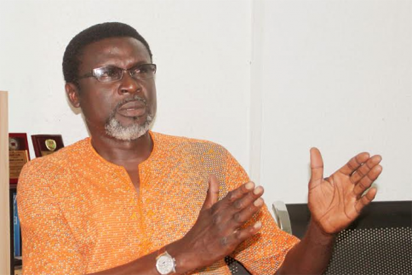 Reacting to the President statement while addressing Nigerian youths in an empowerment programme organized by Onuesoke Foundation in Warri, Delta State said for Mr President to say that Nigerian youths are lazy and not want to work, it shows that there is probably a disconnect between him and the reality on ground.
He added that if not, how do one explain a scenario whereby an advert for vacancies in a company requiring just about 100 persons ends up receiving 10,000 applications.
"Let's take the recent employment exercise conducted at the Nigeria Maritime University at Gbaramatu, Delta State, a location only accessible by boat going through the sea for about  two hours, youths did not even consider much the risk but wanted to work no matter where and Mr President says they are lazy," he wondered.
Onuesoke noted that there maybe some lazy few but to use such to generalize will result to fallacy of composition, advising that   leaders should be more connected to the reality on ground and not only listen to aides painting just the picture they would want to see.
The PDP leader observed that the  country is so messed up that youths hustle daily on construction sites only to be paid peanuts at the end of the day, youths follow cars, do conductor, driver and hawk products  so that they can earn a living, even putting their lives at risk.
He argued that for our sitting president to go international and condemn the youths of this country is totally unaccepted, wondering how many industries he has established since he became the president and the youths refused to work there.