Birnin Kebbi -President Muhammadu Buhari, has described authorship of historical books as an act of rendering service to humanity.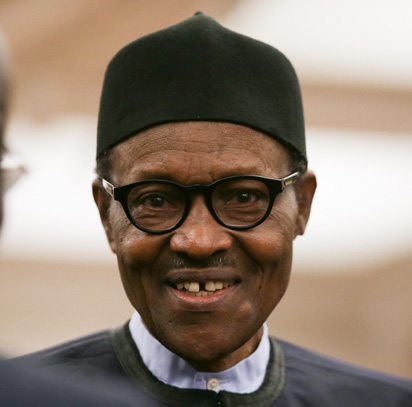 President Buhari said this on Saturday in Katsina, during the public presentation and launching of biographies of Emir of Gwandu, Alhaji Muhammadu Bashar and his predecessors.
The President, who was represented by the Katsina State Governor, Alhaji Aminu Masari, said that writing of historical books had the capacity to promote mutual understanding and unity.
"The authorship of books on history is an act of rendering service to humanity.
"The more we write books, the more we understand ourselves and the more we unite.
"What is important is that those who disagree in the history should also write their books," he said.
He stressed the need for Nigerians to work hard to sustain the unity of the country.
Also speaking at the occasion, the Sultan of Sokoto, Alhaji Saad Abubakar III, charged all Nigerians to embark on projects that would help strengthen the unity of the country.
He described the attendance of different personalities at the event, irrespective of their religions and tribes as a sign of national unity.
The Sultan, however, said, "I urge the books' authors to adjust a few fallacies in the books as few chapter distorted history.''
The chief launcher of the books, Asiwaju Ahmed Tinubu, also harped on unity of Nigeria.
"What is dividing us is lack of understanding of history. Whether you are from West, South, North, nobody has control over what God has for our lives.
"Whom I am, where I am coming from and where am going, my destiny, it is in the hands of God.
"Our problem in Nigeria is not about poor economy, but lack of understanding of difficulties Nigerians are going through,'' he said.
Tinubu charged Nigerian leaders to preach peace and unity irrespective of their religions, tribes and geopolitical zones, saying: "There should be no tribal war; we must share boundaries, coexist and share economic issues with ourselves.''
The Senate President, Dr Bukola Saraki, who chaired the event, said that he attended the event because of the relationship between the people of his constituency and the Gwandu Emirate.
He stressed that he would continue to support any cause that would promote peace and unity of Nigeria.
Saraki commended late Emir of Kano, Alhaji Ado Bayero, for initiating the writing of books to foster understanding and knowledge in the country.
"The books will further brighten the future of Nigerian youths,'' he said.
The event was attended by dignitaries from the National Assembly, Emirs from the northern part of the country and state governors from neighbouring countries of Benin and Niger Republics.
NAN also reports that over N100 million was realised from the launching of the books.