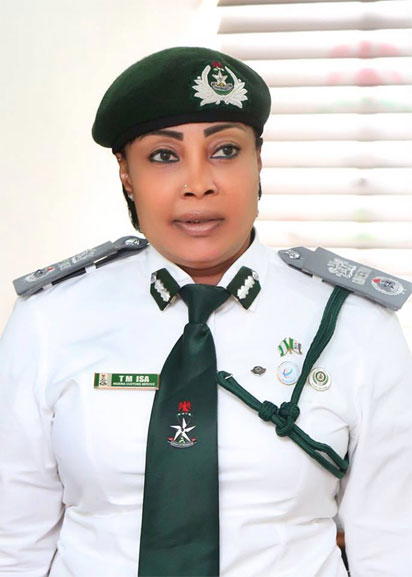 By Nwafor Sunday
The Nigeria Customs on Tuesday introduced new official uniform to add to the the previous ones they have.
This, the management said was to give officers variety of uniforms that can be worn depending on the weather and assignment to be executed.
DC, Joseph Attah, the Public Relations Officer, disclosed this in a statement he made available to newsmen via the customs facebook handle.
Parts of the statement read thus: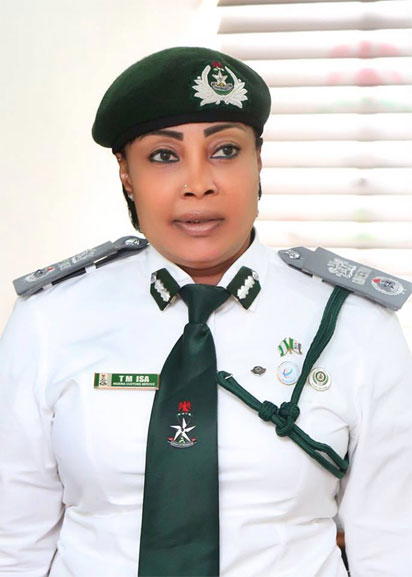 "The additional wear which was officially presented to the public by the Ag. Deputy Comptroller General of Customs in charge of Tariff and Trade, Isa Talatu Mairo and the Service Public Relations Officer, DC Joseph Attah, has white atop the usual ash coloured trouser with a tie to match. Officers and men working in offices, airport and especially during hot weather will find it easy and more comfortable to wear on duty.
"For the avoidance of doubt, this is not a change of uniform but an addition to give officers and men variety of official wears.
"The white top which can either be long or short sleeve is part of the ongoing reforms aimed at giving officers additional outlook that befits a Service operating on high integrity standard.
"While giving his nod for the official use of the new uniform, the comptroller General of Customs, Col, Hameed Ibrahim Ali (Rtd) expressed the hope that the additional wear will help shove up the Service image as well as provide more comfort for operatives at certain time and in appropriate assignment to increase productivity".