By Gabriel Olawale
The Joy of Kalu Victor, a student of History and Strategic Studies at the University of Lagos knew no bound as Onome Akinlolu Majaro, OAM Foundation has offered to foot the bill for hid 4-year undergraduate programme.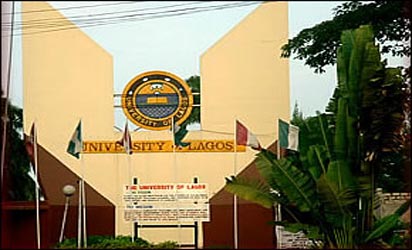 Speaking during the agreement signing, Co Founder of the Foundation, Onome Okagbare Majero said as a non-governmental organisation, OAMF aimed to put an end to the stigmatisation and misconception about persons living with albinism and improve their well-being.
"In line with this objective, we are supporting Kalu a blind Albino to realise his academic dream.
We plan to offer more scholarship in future and we are open to partnership to enable us do more in empowering more albino.
Majero called on Nigerians to stop stigmatising people living with albinism, stressing that the condition is not a disease but only a genetic disorder.
In his own remark, Victor Kalu said that the scholarship will improve his approach to academic psychologically and bring out the best in him, "Before am living in fear but now living in hope.
"In campus, everything is expensive and to make things worse because of my condition I have to spend more. The way we write is a different and our materials are expensive.
Kalu who inhale from Abia State, said that his mother was late and survival became a thug of war, "We are six in number and my father is a taxi driver so survival was not easy.
With this support, I know my dream of becoming a media practitioner can be achieved.
"I was not born blind, I lost my sight in 1998 about 20 years ago. It was domestic accident, people were fighting and one of the fighters wanted to hit the other person but happened to hit me on my left eyes and due to wrong medication I lost the second eyes.