Syria bases hit in strikes had been evacuated: monitor
Assad says strikes make Syria even more determined to 'fight terrorism'
The bases hit in US, British and French strikes on Syria on Saturday had been evacuated except for a few guards, a war monitor said.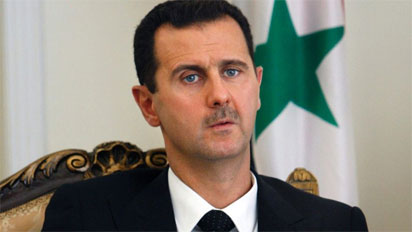 The strikes against Bashar al-Assad's Syrian regime early Saturday came in response to an alleged chemical attack on the rebel holdout of Douma outside the capital a week ago.
The joint operation targeted military installations around Damascus and near the central city of Homs.
"All centres targeted in the strikes early Saturday were completely empty (of personnel), after those who were present there withdrew more than three days ago," the Syrian Observatory for Human Rights said.
The Britain-based monitor said on Wednesday the Syrian army had vacated key defence buildings in Damascus, as well as military bases and airports, after the United States threatened a tough response to the alleged chemical attack.
Syria said the US, Britain and France launched around 110 missiles on Syria but air defences shot most of them down.
State news agency SANA reported several missiles hit a research centre in Barzeh, north of Damascus, "destroying a building that included scientific labs and a training centre".
The strikes also targeted an army site near the central city of Homs, the Syrian army said, but "they were intercepted and deflected, wounding three civilians."
There were no details on non-civilian casualties.
Rescuers said the alleged chemical attack on Douma last Saturday killed more than 40 people. But Syria and Russia have dismissed the reports as fabrications.