By Daud Olatunji
Ansar-ud-deen Society of Nigeria has honoured the Minister of Power, Works and Housing, Babatunde Raji Fashola, 14 professors and other prominent Nigerians who have contributed to Islam and invested heavily in education across the country.The National President of the society, Alhaji Lateef Okunnu in his address said the society bestowed the Special Merit Award of Excellence for Leadership and Good Governance on  the Minister for his contributions and service to the public.Okunnu added that some of the founding fathers were also given posthumous awards.
He also said awards were given to those who made it possible for the society to meet the demands of the National Universities Commission for the statutory deposits of funds twelve years after the initial application for a licence to set up a university.Some of the awardees include the former Inspector General of Police, Musiliu Smith;Dr Bolanle Babalakin; Prof Kamil Olanipekun; Prof. Tajudeen Gbadamosi; Prof Liasu Jinadu; Prof. Suleyman Adeyemi among other notable personalities.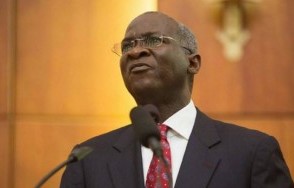 Meanwhile the National Missioner of Ansar-ud-deen Society of Nigeria, Sheikh Abdur-Rahaman Ahmad said that inability of the governments to fund university education properly encouraged terrorism and promoted poverty in the country.The Islamic scholar who lamented lack of infrastructure in Nigeria universities, said most of the universities in the country are underfunded by government."Government must have a rethink. We must resolve to invest more on education;like it is said, those who think education is expensive should try ignorance and of course, we have tried ignorance and the results are terrorism, hate, poverty and other woes", he said.