By Dayo Johnson
AKURE—THE pan-Yoruba socio-political organisation, Afenifere, yesterday described the anticipatory approval and payment of $496 million by President Muhammadu Buhari for the purchase of the A29 Super Tucano Aircraft as an act of corruption and misappropriation of public funds even as it called on the National Assembly to ensure that the full wrath of the law is brought to bear on the issue.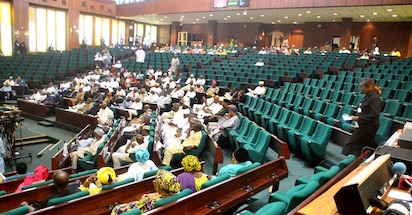 Rising from its monthly meeting at the home of their leader, Pa Reuben Fasoranti, in Akure, Afenifere also condemned the statement credited to the President in London, where he degraded youths.
On the activities of herdsmen, the group said they should be declared a terrorist group while the President resigns his position as the Patron of the Myetti Allah.
Reading the group's communiqué, its Publicity Secretary Yinka Odumakin said Afenifere "frowned at the anticipatory approval and payment of $496 million to the US government by President Buhari for the purchase of 12 A29 Super Tucano aircraft.
"It is disturbing that this impetuous  act was carried out by the President, who is now asking the National Assembly to include money he already spent in 2018 Appropriation Act under consideration.
"This is against Section 83 of the 1999 constitution. Since there was no act of National Assembly for this money, it is clear that the President's action is a clear subversion of 1999 constitution.
"It is an act of corruption and misappropriation of public funds and we call on the National Assembly to ensure that the full wrath of the law is brought to bear on this issue because this act of impunity is getting too much."