The Court of Appeal on Friday upheld an appeal brought before it by Mr. Austin Okai, convener of the Youth Roundtable that Kogi State High Court lack jurisdiction to entertain charges pressed against him through the office of the State Attorney General.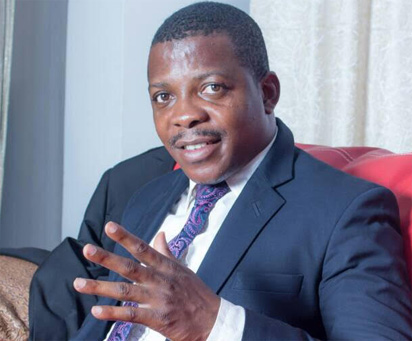 The Hon. Justice Abubakar Datti of the Court of Appeal 1 in his lead judgement, dismissed the pending cases instituted against Okai at the High Court and Magistrate Court, Lokoja.
The Federal Appealate Court Judge in the ruling also expressed reservation and dissatisfaction that Kogi State government's Counsel initiated a case against the accused without substantial evidence.
Citing relevant sections of the Criminal Justice Act, he said: "From available records before me, I have reservations and am dissatisfied that the representatives of Kogi State initiated a case without evidence."
The Judge further explained that: "whereas, the prosecution has failed to produce any cogent evidence to buttress its point, the charges pressed against Austin Okai are fraught with forms of illegalities."
Appeal Court further declared as null and void proceedings of Kogi State High Court and Magistrate for lack of jurisdiction. It went further to uphold the appealant's plea.
The Court concluded that in the event that the prosecution being interested in proceeding with the case, against Austin, it can only be initiated with harmonised charges and proof of evidence as stipulated in the Criminal Justice Act.
Reacting to the judgement, Barrister Apeh from Jibrin Okupepa and Co. said, it was a triumph for his client, adding that the judgement would further strengthen the nation's judicial precedents.
Austin Okai was in February 2017 arraigned before Kogi Federal High Court and Magistrate Court for allegedly inciting workers against the state government.