By Ben Agande
Kaduna—A total of 750 cattle rustlers, bandits and kidnappers, weekend, swore to an oath with Quran and Bible that they will no longer engage in criminal activities.
The renunciation was the culmination of efforts by the new Commissioner of Police in Kaduna State, Austin Iwar, who had been engaging community leaders to persuade deviants in their areas to abandon crime and embrace government's amnesty.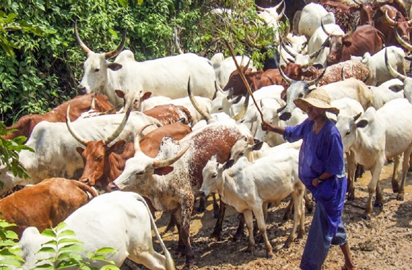 The latest ceremony is coming two weeks after another set of 400 bandits and kidnappers similarly swore to an oath with Quran renouncing crime.
Addressing journalists after the ceremony, the state Commissioner of Police, Mr Iwar, said the repentant criminals took advantage of the window of opportunity opened by the government and Inspector General of Police, Mr Ibrahim Idris.
He explained that apart from renouncing violence, the repentant criminals will also hand in their weapons to government.
He said: "I assure you that very soon, we will begin to recover most of these arms, as some of them have volunteered to handover their arms but not in public.
"One of the strategies we decided to adopt is to see how we can get across to some community leaders in the context of community policing programme we are doing.
"If you want to solve a problem, you have to work with people that created the problem; we also held series of meetings with hunters as a prelude to the series of activities we call Renouncing Violence Strategies."
Iwar said the exercise, when sustained, would significantly reduce crime in the state, noting: "Having young people that are roaming in the bush committing all forms of crime to come out and renounce violence, swear by Holy Qur'an that they will not go back to violence again, is very important."