By Samuel Oyadongha & Emem Idio
YENAGOA—No fewer than 500 youths in Yenagoa, Bayelsa State, yesterday,  renounced their membership of different secret cults in a ceremony at the state office of Bayelsa Volunteers.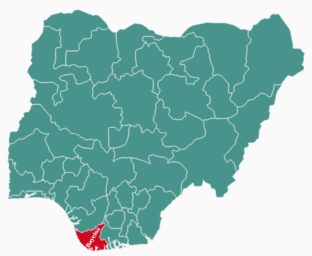 Speaking at the event,  state chairman of Bayelsa Volunteers, Prince Douye Koroye, said the youths decided to come out to renounce their membership of cultism following the stringent penalty provided in the state law which stipulates 20 years jail term with no option of fine for convicted cultists.
He said: "The only proper thing to do is for us to start from our household being a youth body and today the Bayelsa State Volunteer Services special squad members, local government coordinators, and others are here to give peace a chance and say no more to cultism. Let us be rest assured that nobody is here to victimize anybody but to give credibility to what the state governor has done. We are here to denounce cultism and to do the right thing.
"It is all about credibility. You can see that the policy the government has put in place must be implemented.
"We believe that as youths,  we must be free from cultism and crime and the only way to be free from crime is what we have done today and I want to believe that Bayelsa youths will take advantage of what we have done and others that we have not reached out to. Very soon, we will reach out to them also."