By Etop Ekanem
Special Assistant on Political Matters to Delta State Governor, Mr Louis Otuisi, has said that Governor Ifeanyi Okowa's prosperity for all Deltans goal is on course and justifies his re-election bid in 2019.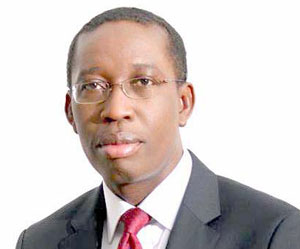 Otuisi, who spoke to newsmen in Uduophori, Patani Local Government Area of Delta State shortly after the ward meeting at Patani Local Government headquarters, weekend, said: "Sincere Deltans would admit that Governor Okowa has positively affected all Deltans through massive human capital development.
The impact of the entrepreneurial/skills acquisition and agricultural empowerment programmes drew the applause and support of the World Bank and the numerous appointments spread across all parts of the state point to a fair heart.
"The well-intentioned health, educational, road construction and other infrastructural projects in other sectors have ensured that all Deltans are already at the receiving end of the SMART/Prosperity agenda of the Governor Okowa administration.
"In achieving the commendable delivery of democracy dividends in the entire state, Governor Okowa defied economic storms, thereby demonstrating convincingly that he has a knack for development.
"Deltans need the penetrating sincerity of Okowa. The governor publicly admitted recent uptick in financial fortunes of Delta State with a suggestion that things will correspondingly look up as he continues prudent management of the improved resources for the overall development of the state."