…My son-in-law will perform better than me—Okorocha
…Why we may not support Nwosu—Orlu elders
By Chidi Nkwopara & Chinonso Alozie
OWERRI—AS the game to clinch the gubernatorial ticket of the Imo All Progressives Congress, APC, heightens, son-in-law to Governor Rochas Okorocha, Mr Uche Nwosu, has gotten another endorsement from Mbaitoli Local Government Area.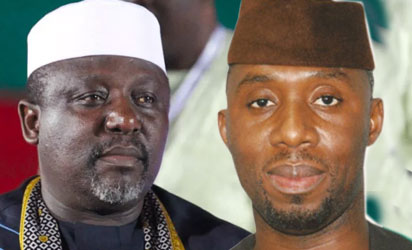 The endorsement which is coming from a local government of the Deputy Governor, Prince Eze Madumere, is considered as attempt to woo more support.
It will be recalled that Madumere has refused the offer from Okorocha   to contest the Imo East senatorial position.
The endorsement of Nwosu took place at the Imo Government House, Owerri, where hundreds of Mbaitoli people, Madumere's kinsmen  were received by Governor Rochas Okorocha.
Okorocha yesterday said: "If I allow any of these people aspiring to become governor in 2019 to take over, it won't be long before Imo people would begin to regret my exit because I know the sacrifices we have made to achieve all these as a government.
"But for Uche Nwosu, he knows the whole secret and I have no doubt he would do better than me. And when that happens, Imo people may begin to forget me. But I want him to do better than me.
"There is no project of this administration that Uche Nwosu didn't make contribution in terms of ideas and dedication to see the project completed. He knows the secret behind all the successes we have recorded. He knows how we did all we have achieved without complaining of paucity of funds like those before us had done."
No support for Nwosu—Orlu elders
But  Orlu Council of Elders, yesterday said it will not support any gubernatorial candidate from the senatorial zone.
The Elders who hinged their decision on the fact that Orlu Zone would have served as governor for 16 years in 2019, equally reasoned that "there must be equity and social harmony in the state."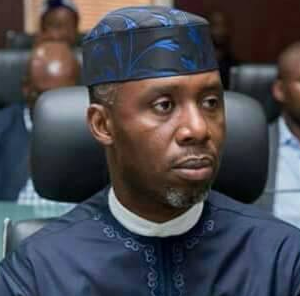 Just as Okorocha, Mr Uche Nwosu is also from Orlu Zone.
The council's secretary, Professor Protus Uzorma, who made their position known to newsmen in Owerri, after its general meeting, also advised that the Charter of Equity signed by the three senatorial zones should be respected.
"What we want is a good and credible candidate from either Owerri or Okigwe and they will have our support," the elders said.
Meanwhile, the chairman, Owerri People's Assembly Unity Convention, Chief Sam Obaji  has commended Orlu Council of Elders for taking a definite step to enthrone equity, fair play and justice in the state.
"We believe that no amount of negative political force, arm twisting, corruption, divide and rule tactics or even razzmatazz, can separate our people," he said.
The Rochas Okorocha administration will definitely become history but the people of Owerri, Orlu and Okigwe will still remain by the grace of God", Obaji said.
Continuing, Chief Obaji said: "The wonderful spirit exhibited by Orlu Elders led by Professor Francis Dike, SAN, was similar to the same spirit shown by Owerri Elders, when they acquiesced to the Orlu demand that an Orlu son be allowed to emerge, despite the fact that an Owerri son won the Peoples Democratic Party primary in 1999."
He recalled that that this was why the Charter of Equity was designed and endorsed, to ensure peace, good governance, equity and justice in the state.
"We believe that our Okigwe brothers will take a cue from Orlu Elders and do the needful. The Imo 2019 gubernatorial race is for Owerri Zone and all men and women of goodwill should rise and defend it," Chief Obaji pleaded.