Abuja – Youth Initiative for Advocacy Growth and Advancement (YIAGA), a Civil Society Organisation (CSO), has urged Nigerians to arm themselves with Permanent Voter Cards (PVC) to choose their leaders in 2019.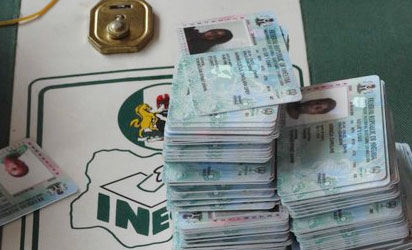 Project Manager of the group, Ms Cynthia Mbamalu, told the News Agency of Nigeria (NAN) in Abuja on Tuesday that now was the right time for citizens to prepare toward the 2019 polls.
Mbamalu said that it was also the right time for citizens to work to understand the electoral processes and update themselves with happenings in the political atmosphere.
"This is the time for Nigerians to get to start knowing who the aspirants are and making the right decisions based on issues around them or what they have done.
"This is also the right time for them to get registered as voters and be armed with their PVCs so as to make the right decision in 2019.
"The truth is that influence on social media is not as powerful as when people use their PVCs to vote to choose their leaders.
"So, citizens should have that responsibility not to relax until the process is over,'' she said.
Mbamalu advised the electorate to acquaint themselves with the political parties, ascertain what they had to offer and to equip themselves with information that would engender active participation in the elections.
According to her, it is important that the needs of the people be met and not neglected when it come to issues of governance and the earlier they know people who can deliver, the better.
The manager said that it was a right for President Mohammadu Buhari to have declared his intention to contest in 2019, adding that he was acting within his constitutional right.
"For us as an organisation that promotes constitutional democracy, Buhari though has declared, the voters will decide in 2019 if he will remain, judging from what he has done.''
She, however, urged that the president's responsibility should not be neglected, insisting that on issues of governance, "he is expected to perform his duties even though he will be doing his campaigns''.
Mbamalu also advised persons in elective positions, including governors, who intended to contest in the 2019 elections, not to abdicate their present duties to politicking.
She said that there was no need for the president or legislators and governors to put the country on hold because they wanted to seek re-election.
"Rather, while they have that interest, they should fulfil their current responsibilities.''
Mbamalu urged the politicians to follow Independent National Electoral Commission (INEC) time-table which stipulated that campaigns would commence in August.
She warned them not to cause infractions on electoral laws of the country. (NAN)