Chairman, Senate Committee on Local and Foreign Debts,  Sen. Shehu Sani, says his committee is yet to receive any letter from the Presidency to the Senate on the 2.5 billion dollars Eurobond.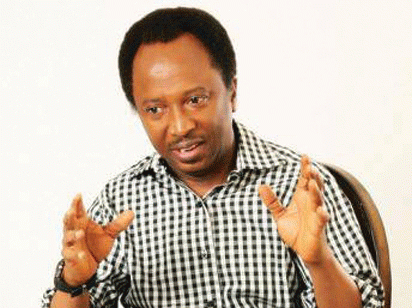 Sani told newsmen  in Abuja on Tuesday that though the committee had not been contacted on it, "if the request is received, justice will be done to it''.
President Muhammadu Buhari had on Oct. 10, 2017, asked the Senate to grant him approval to secure external borrowing of 5.5 billion dollars to fund deficits in 2017 Budget.
The request was contained in a letter which was by President of the Senate, Dr Bukola Saraki, at plenary.
According to the letter, out of this external borrowing sought by the president, lawmakers' approval was need for the government to issue a 2.5 billion dollar-Eurobond or Diaspora bond in the international market.
Buhari, however, had stated that the terms and conditions of the loan were unknown but could only be determined at the point of issuance of finalisation based on prevailing market conditions in the International Capital Market (ICM).
He had explained that the loan would be applied in the implementation of some infrastructural projects in the capital component of the 2017 Budget, which would be impossible without the loan.
The president had stated that the budget had a deficit of N2.36 trillion, which made it impossible for the executive to effectively implement the Appropriation Act.
He said that the bonds would be channelled to funding the 2017 budget while the loan would be used in refinancing maturing domestic debts.
NAN