Prince Osuagwu with agency reports
There are strong indications that Facebook CEO, Mark Zuckerberg, may appear before the British House of Commons over alleged data privacy breach which allegedly allowed political data firm Cambridge Analytica gain access to information on Facebook and used same to help Trump campaign team influence the 2016 US Presidential election.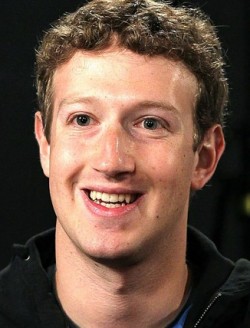 In a related development, Cambridge Analytica on Tuesday suspended its CEO Mr Alexander Nix.
Nix's suspension followed a television broadcast in which Nix was recorded suggesting that the company had used unconventional ways to entrap politicians and influence foreign elections. The most damning footage was captured in January when Nix, sitting in a hotel bar in London, suggested the firm could send an attractive woman to seduce a rival candidate and secretly videotape the encounter, or send someone posing as a wealthy land developer to pass a bribe.
Meanwhile, in Britain, Damian Collins, the chairman of the Digital, Culture, Media and Sport Select Committee of the House of Commons, which is running the inquiry into fake news, called on Mark Zuckerberg, Facebook's chief executive, to give evidence to Parliament.
In a letter, Collins said that previous answers from Facebook officials about the misuse of data had been "misleading.
Part of the letter read: "It is now time to hear from a senior Facebook executive with the sufficient authority to give an accurate account of this catastrophic failure of process. I hope that this representative will be you." Political data firm, Cambridge Analytica, on Tuesday suspended its chief executive, Alexander Nix, alleged unauthorised access it gained to private information on more than 50 million Facebook users.
However, Facebook has consistently maintained that no data breach occurred on its network on the issue of information acquired by Cambridge Analytica. On twitter, a Facebook executive, Andrew Bosworth,  said: "This was unequivocally not a data breach. No systems were infiltrated, no passwords or information were stolen or hacked."
The data was obtained in 2014, when Cambridge Analytica, through an outside researcher, paid users small sums to take a personality quiz and download an app, which would scrape some private information from their profiles and from those of their friends. It was an activity that Facebook permitted at the time. The approach was based on a technique pioneered at Cambridge University by data scientists who claimed it could reveal more about a person than even their parents or romantic partners knew. The debate has been on for the past one year, over Cambridge Analytica's role in Trump's emergence as United State of America's President in the 2016 general election
Cambridge Analytica specializes in what is called "psychographic" profiling, meaning they use data collected online to create personality profiles for voters. They then take that information and target individuals with specifically tailored content The So-called psychographic modelling techniques were alleged to have been used alongside data harvested from Facebook, to influence the United States election in 2016.
On Sunday,Facebook  faced a backlash about how it protects user data, as American and British lawmakers demanded that it explain how a political data firm with links to President Trump's 2016 campaign was able to harvest private information from more than 50 million Facebook profiles without the social network's alerting users.