By Gbenga Olarinoye
OSOGBO—THE Osun State Government has asked a former Deputy Governor of the state, Senator Iyiola Omisore to apologise to the Governor Rauf Aregbesola-led administration and the  people of the state for allegedly lying on the funding of the recently commissioned Workers Drive in Osogbo.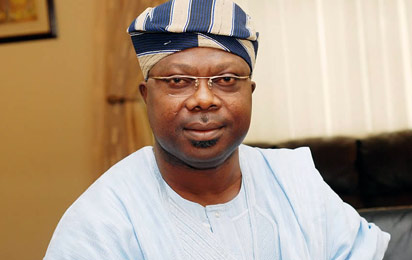 Senator Omisore had last week, after the commissioning of Orita Olaiya-Isale Osun road, said the project was partly funded by the United Nations Educational, Scientific and Cultural Organization, UNESCO.
Reacting to Omisore's claim, the Commissioner for Information and Strategy, Mr Adelani Baderinwa, in a statement, insisted that UNESCO did not contribute to the project.
The statement reads: "The Government wishes to remind the people that the embattled Omisore and his cohorts, including some sponsored professionals obviously serving pecuniary interest had last week, lied that UNESCO committed 70 per cent to the funding of the Workers Drive, wrongly claiming that the crisis riddled Peoples Democratic Party, PDP, had a role in the reconstruction of the road.
"However, UNESCO has denied committing any fund to the reconstruction of the former Olaiya-Odi-Olowo-Ita-Olokan Road, which connects the road that leads to Osun Groove in Osogbo, the state capital.
"UNESCO's Communication Consultant (Regional Office) Mr Olusola Macaulay has said UNESCO is not currently funding any project in the state, and that the state government at no time approached the organization to fund the Workers Drive."
"There was no time the Osun State government or its agencies approached UNESCO to support the project or contribute anything to it. We didn't pay 70 per cent or any other fraction to the project, as being peddled", Macaulay said.
"The former deputy governor has demonstrated, by engaging in rumour peddling and spreading falsehood, gross incompetence and lack of understanding to run government. He has exposed his intellectual laziness to think or conduct simple research on how a renowned organization like UNESCO run its affair before embarking on his white lies.