BY ROTIMI AGBANA
Bankole Sunday, Nollywood actor and CEO, 100% Bar and Lounge, may not be a household name in the movie making craft but with fourteen self produced movies to his credit, he can boast of being a force to reckon with in the Nigerian movie industry.
In an exclusive chat, the accountant turned actor, movie producer cum lounge CEO, told Potpourri how veteran actor, Yinka Quadri inspired him to become an actor and movie maker.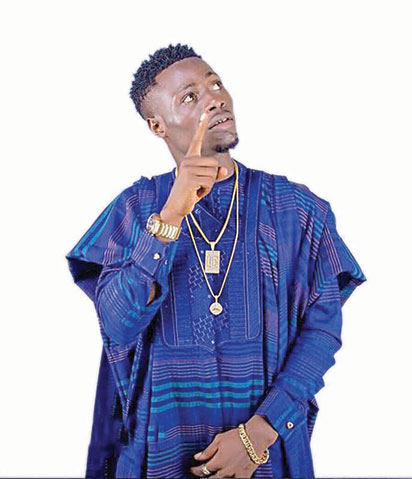 "I enjoyed watching Yinka Quadri as a child and he inspired me a lot, I became so curious as I grew older and wanted to see how the magic is being done. I begin to develop serious interest out of curiosity and that was how I eventually joined the industry", he said.
He told Potpourri what the movie making experience has been like so far since he joined in 2014.
He said "It has not been as easy as I imagined. It's very difficult to be accepted and they'll rather criticize you or find faults and excuses why you don't fit in. But the zeal, interest and passion I have for acting keeps me going. I've featured  in a lot of movies but personally I've produced 14 movies."
Speaking on how he has managed to focus on his craft amid female distractions, he said;
"I'm happily married, so I keep my head up and face what I'm there for. I don't entertain unnecessary familiarity. I'm used to seeing a lot of beautiful girls because of my bar. I've learnt how to handle them from distracting myself  a long time ago."
He added that he hardly makes money from acting or movie production but his bar and Lounge makes him smile to the bank.
"No, I make more money as the CEO of my lounge. Piracy has spoiled the market for movie makers, I'm just doing it because of the passion I have for acting."