Chairman of Federal Inland Revenue Service, FIRS, Mr. Babatunde Fowler, has warned individuals and corporate entities, who refuse to take advantage of the Voluntary Assets and Income Declaration Scheme, VAIDS, that the service budgeted  a big sum for legal fees.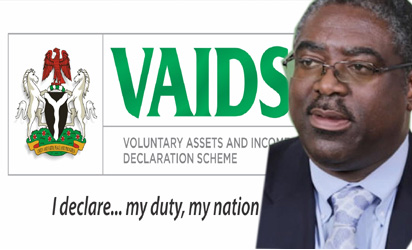 The FIRS boss explained that those under the impression that the government will be fazed by an avalanche of litigations that may arise at the closure of the VAIDS window on March 31 are mistaken.
He also warned that the deadline will not be extended, as many are hoping.
Fowler stated that apart from the naming and shaming of tax debtors as well as closure of business premises in the case of companies, those who fail to comply will face prosecution if necessary.
His words: "We increased our legal fees in our 2018 budget. Every tax defaulter will be prosecuted. People say we should use the 80-20 principle, meaning that we focus on those that give us 80 percent of their taxes."
He warned that the law demands full compliance and nothing less.
Fowler said: "You can say that you are a big taxpayer and have paid N1 billion so  we should leave the N500 million you are owing.
"Meanwhile, somebody who paid N100,000 paid 100 percent of his tax liabilities, meaning he is  100 percent compliant. The organisation that paid N1 billion and still has N500 million left is only 50 percent compliant.
"What we look at is the level of compliance."