Witnesses at a sectoral debate on the revival of moribund Ajaokuta Steel Company organised by House of Representatives, has revealed that politicians and government officials were frustrating the completion of the Ajaokuta steel project.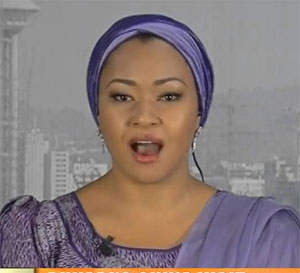 Testifying before the House, Hadiza Akpoti, specifically fingered Governor of Kogi State, Yaya Bello as one of those deeply involved in the Ajaokuta Steel Complex scam.
In her presentation, Akpoti alleged that Global Infrastructure, the concessionaire of the steel complex has a direct link with Gov Bello, who probably is a co-owner of the company registered with the Corporate Affairs Commission,CAC, as Ajaokuta Company Ltd.
She said: "The government of Shehu Yar'Adua had indicted Global Infrastructure after an administrative panel had recommended it should not run the affairs of the complex."
Hadiza Akpoti said that Political will is why Ajaokuta steel is still moribound and that Rolls-Royce gets some of the minerals used in its car production from Kogi State.
What is your take on this?