By Peter Egwuatu
Viathan Funding Plc, yesterday listed its Series 1 ¦ 10.00 billion 16.00% 10-year Senior Guaranteed Fixed Rate Bond (the Viathan Bond or the Power Bond) under its ¦ 50.00 billion  Bond Issuance Programme, on the Financial Market Derivative Quote, FMDQ OTC Securities Exchange.
This is another significant contribution inspiring confidence in the Nigerian markets as infrastructure development, slowly, but progressively, takes form.
Viathan Group develops and operates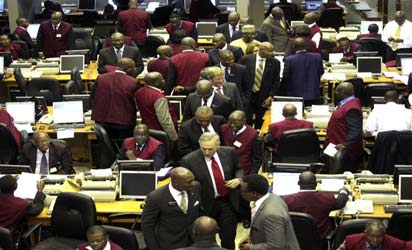 off-grid power solutions in Nigeria. Sponsored for listing on FMDQ by Renaissance Capital (Nigeria) Limited, a registration member (listings) of FMDQ.
The Viathan Bond is the first corporate infrastructure bond focused on addressing power generation challenges, amongst others, to be issued in Nigeria and listed on the OTC Exchange.
Speaking during the listing ceremony, Tumi Sekoni, Vice President, Capital Markets Directorate at FMDQ said: "FMDQ, being especially desirous of unlocking capital for infrastructure and economic development in Nigeria, has again demonstrated its unflinching commitment in this regard by providing due diligence and availing its credible and efficient platform for the listing and trading of the Viathan Bond – the first-ever Power Bond to be issued in the Nigerian markets. FMDQ is indeed honoured to be the chosen platform for the listing of this Power Bond." Addressing the markets during the listing ceremony, Mr. Ladi Sanni, Chief Executive Officer, Viathan Funding PLC, said:  "It is with great pleasure that we celebrate the listing of the Viathan Bond. The success of the bond is evidence of the increasing appetite of local institutional investors for long term infrastructural debt instruments. The ¦ 10.00bn bond is the first tranche in a ¦ 50.00bn bond program which would essentially help Viathan actualise its aggressive 200MegaWatts capacity expansion program by 2021.
We are happy about the investors' confidence and reception to the Viathan bond and look forward to their support in subsequent bond issues."