Despite President Donald Trump's public statements appearing to oppose sanctions against Russia, the steps ordered by Congress will be imposed in coming weeks, Treasury Secretary Steven Mnuchin said Tuesday.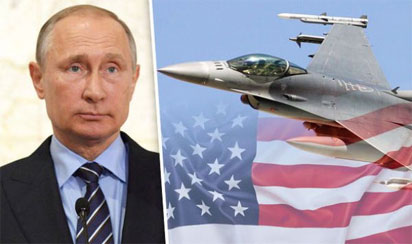 In testimony before a House subcommittee, Mnuchin pushed back against the idea that Trump is trying to block the sanctions in response to Russia's meddling in the 2016 US presidential election, saying Trump is "fully supportive."
"We will implement them," Mnuchin said. "I expect in next several weeks will be going forward with sanctions on Russia."
Trump's vocal opposition to the package — which entered into law earlier this year — and his regular praise of Vladimir Putin has raised questions about whether the administration is dragging its feet, which has angered some lawmakers.
Several members of Trump's campaign have been charged or admitted to lying to the FBI about their contacts with Kremlin-linked officials accused of trying to sway the 2016 vote in Trump's favor.
Mnuchin assured the legislators that "In recent conversations with the president he is fully supportive of the work we are doing," and that the sanctions will be enforced.
Democratic representative Mike Quigley said so far the only step has been a "laughable report on Russian oligarchs," but Mnuchin said the classified report given to Congress detailed the efforts to design the package of penalties.
In its report Treasury publicly identified more than 100 Russian officials and business leaders eligible for sanctions, a list derived from Forbes magazine, among other sources.
A senior administration official last month said the White House already has warned governments around the world that they could face sanctions for "significant transactions" with the Russian military.
That includes NATO ally Turkey, which has publicly announced the purchase of a Russian S-400 air defense missile system, which is seen as a challenge to US air superiority.
Subscribe for latest Videos