By Chinenyeh Ozor
The Senior Staff Association of Nigerian Universities, SSANU,  Caretaker Committee of University of Nigeria, Nsukka, has berated the national body of the association for pursuing personal interests rather than the overall interest of the members across universities in the country.
The caretaker committee chairman of University of Nigeria, Nsukka, Comrade Emma Ugwuja disclosed this shortly after the congress of the committee of the university, adding that the caretaker committee, UNN branch passed a vote of no confidence on the national leadership of the association for what he described as infraction of the constitution of the association and acts that are out of place in the interest of members.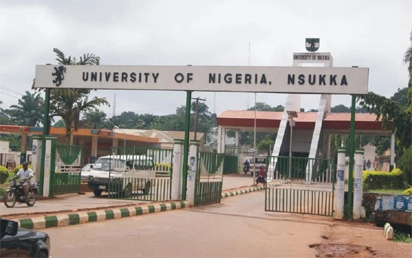 "The national body of SSANU threw constitutional provisions to the wind and acted arrogantly  by purporting to have expelled the caretaker committee members of the university," he said.
Comrade Ugwuja accused the national body of being high handed and whimsical   as it pursues selfish interests.
He also accused the national body of misdirection of ideas, engineering rancour and acrimony between members of SSANU and the university management.
Ugwuja urged the caretaker committee of the university  to disregard  any directive from the national body of SSANU on the suspended exco committee of the University.
"in the light of breaches of the extent SSANU constitution, the caretaker committee requested members to remain focused and steadfast in the resolutions of the caretaker committee UNN branch.
The caretaker chairman university of Nigeria, Nsukka branch however commended administration of the university under the eagle eye of Prof. Benjamin Ozumba, noting that the administration has been phenomenal, transformational and people oriented.
He said that the giant strides of Prof. Ozumba in staff engagement and infrastructural development speaks volumes while laurel of awards on the dynamic vice chancellor was an eloquent testimony of a seasoned administrator..