The Vice-Chancellor, University of Lagos, Prof. Oluwatoyin Ogundipe, has commended students of the institution for conducting themselves well while the national strike by the non-teaching staff lasted.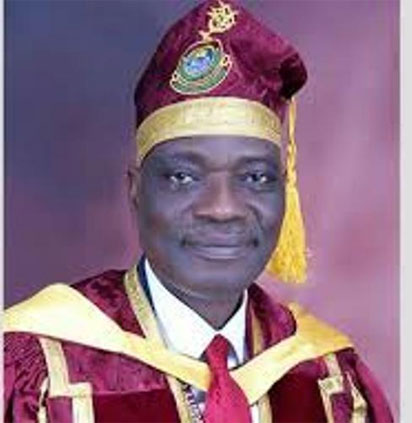 Ogundipe gave the commendation in an interview with newsmen on Sunday in Lagos.
Recall that the non-teaching labour unions of universities nationwide had on Dec. 4, 2017 embarked on a comprehensive and indefinite strike.
The unions comprise the Senior Staff Association of Nigeria Universities (SSANU), the Non-Academic Staff Union (NASU) and the National Association of Academic Technologists (NAATs).
The unions, under the aegis of the Joint Action Committee (JAC), were protesting the non-implementation of an agreement they entered into with the Federal Government in 2009.
They were also protesting the sharing formula of the N23 billion released by the government as part of earned allowance of workers of federal universities across the country, among other issues.
Newsmen report that the chairman of the JAC and National President of SSANU, Mr Samson Ugwoke, had on March 14, announced the immediate suspension of the strike.
Ugwoke said that after due deliberations with critical stakeholders, the unions decided to suspend the strike with the hope that government would not renege on its own side of the bargain.
Ogundipe told newsmen on Sunday that it was good to see things coming back to normal on campus.
"We cannot deny the fact that the strike affected the smooth running of the system.
"It was not easy doing without their services, but above all, I commend the students for the way they handled the situation, while it lasted.
"These students refused to yield to pressure to involve in any form of protest or disruption of peace and stability on campus as a result of the offshoot of the strike in several regards.
"They showed great understanding and cooperated with the management through the harsh period,'' he said.
The vice-chancellor said it was good to have the non-teaching staff back to work as it was not easy doing without their services.
According to him, management is happy that things will start moving the way they should be.
He said that he was looking forward to seeing a system that would run smoothly with peace and stability.
"We had to meet with leaders of the unions as soon as the strike was called off and dialogue on the way forward, especially regarding the extension of the examination period.
"Before now, we had pleaded, dialogued and tried to find solutions to some of the challenges occasioned by the strike.
"This is to ensure that we find a way of moving the university forward collectively.''
He also lauded the federal government and other critical stakeholders for intervening on the issue, adding that dialogue is always key in solving issues.
NAN