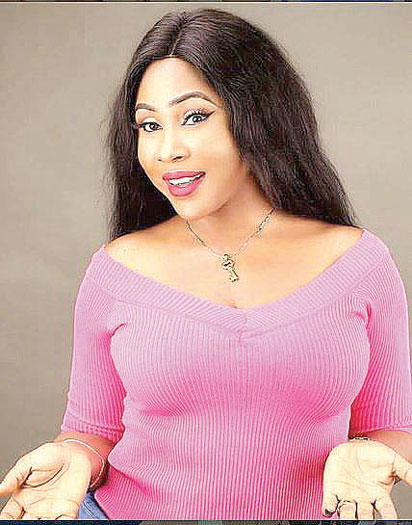 Charity Nnaji
By Ayo Onikoyi
Since her interview with Potpourri, a couple of weeks ago, where she declared that most big and fat curvy girls are dirty under, Abuja-based Nollywood actress, Charity Nnaji has not known peace. The fury and outrage the interview generated on several blogs was rather overpowering and since it started the comments, mostly scathing have not ceased.
One notable blogger, Stella Dimoko Korkus expressed her own opinion by tagging the interview as "nauseating', saying the interview the actress granted was disgusting and so were many of her followers.
Thousands of comments derided the actress for the guts she exhibited in making such a declaration. One comment on Vanguard website was emphatic in its condemnation of her statement.
"What a dirty thing to say. You are disgusting. Do you go round inspecting and smelling women's 'under'? You lack all decency. And to think that you are a woman talking about women in such a demeaning way, calling them 'dirty'. You are totally disgusting. Shame on you Charity Nnaji."
As much as it seemed Charity has rubbed salt on many wounds, a few comments actually reasoned with her opinion, and even affirming that she was right.
"Her assertion is correct. The fat girls with huge breasts are only good for the eyes. They sweat a whole lot causing them to smell, sadly! If you see what they look like when they have removed the tights and the support bras, you would vomit. Simply put, fat girls have hygiene problem," so says another comment on Vanguard website.
However, for the mother of one, the actress refused to be shaken by the avalanche of negative comments coming her way, saying it was her opinion, that, it wasn't directed at any one in particular.
" Please, they should leave me alone. I was only expressing my opinion. I didn't say all plump girls are dirty under, I said most of them. I don't want to talk more on this now, when the time is right I write my reaction to all the abuses that have been coming my way ever since", she told Potpourri in a chat.