GOVERNOR Ifeanyi Ugwuanyi of Enugu State has reiterated the the resolve of his administration to continue to take actions that would ensure that the state's Judiciary remains "suitably equipped and empowered to function effectively as an independent arm of Government".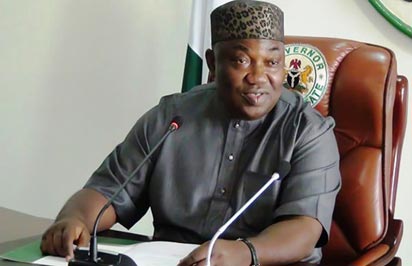 Ugwuanyi also expressed the desire of the state government to create a more conducive environment for the effective administration and dispensation of justice in the state particularly, through the provision of suitable infrastructure and essential tools and equipment for the state judiciary.
The governor spoke when he performed the foundation laying ceremony of the Enugu State Customary Court of Appeal Headquarters, located within the three arm zone in Independence Layout, Enugu.
Gov. Ugwuanyi said that the new edifice for the State Customary Court of Appeal when completed "would not only help to enhance the dignity, efficiency, productivity and safety of our courts but would also help to boost the confidence and comfort of all court users."
He added the project was a further demonstration of the noble vision of his administration for the Judiciary, assuring that "this project will be given expeditious attention and with full commitment to approved standards and specifications."