ENUGU—GOVERNOR Ifeanyi Ugwuanyi of Enugu State has flagged off  the  re-packaged second phase of the Enugu State Traders Empowerment Scheme, launched last year to assist traders in the state to grow their various businesses for socio-economic development and expansion.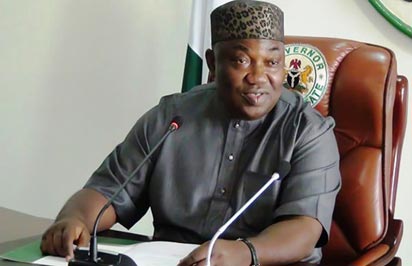 Flagging off the scheme at Ogbede Market, Igbo Etiti Local Government Area, Gov. Ugwuanyi explained that the second phase will cost the government the sum of N120 million against the initial N60 million, with the number of beneficiaries rising from 100 to 200 per month at the same rate of N50, 000 per beneficiary.
The governor added that the number of participating markets has also been increased from 37 to 54 to give more traders especially those in the rural areas, the chance to participate.
He disclosed that the draws took place simultaneously in all the 54 participating markets using customized raffle tickets distributed only to traders who were present in the markets, adding that the decision was "to ensure that only genuine traders who are present and participating in the draws will have the opportunity to win".
Ugwuanyi also told the enthusiastic traders and other participants, who came out in their numbers, that "following the successful prosecution of the first phase, government decided to introduce an improved and modified version of the scheme that would accommodate more beneficiaries and also extend the scheme to more markets in the State."