By Chinedu Adonu
ENUGU—Governor Ifeanyi Ugwuanyi, yesterday, inaugurated community liaison officers to help  strengthen the relationship between the government and 458 autonomous communities in the state.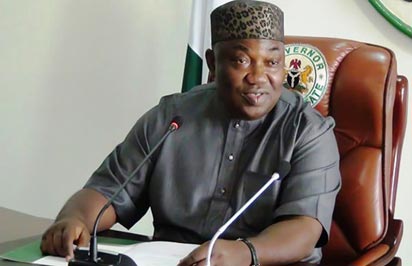 Speaking at the inauguration ceremony, Gov. Ugwuanyi said the move was also in line with the desire of his administration to promote participatory democracy at all levels and bring government and governance closer to the doorsteps of the people of the state.
The governor stated that the newly inaugurated liaison officers would serve as "direct and uniform" link between the autonomous communities and the state government and guarantee inclusiveness, participation and equitable development, adding that they were selected following due consultations with stakeholders.
He said: "My administration is in constant and continuous consultation with stakeholders on virtually all issues of governance and this government has been transforming the lives of the people in unprecedented ways through aggressive and well-coordinated rural development policies that have brought quality roads, electricity, water and other amenities to the rural communities especially the long neglected."