New legislation to punish Moscow even more severely will be introduced in Congress if U.S. President Donald Trump does not impose sanctions on Russia, a letter signed by 140 House Democrats revealed.
"We've given you the tools needed to meet this challenge. If you continue to leave those tools on the shelf, we will push for additional legislative action with more stringent requirements," the letter read.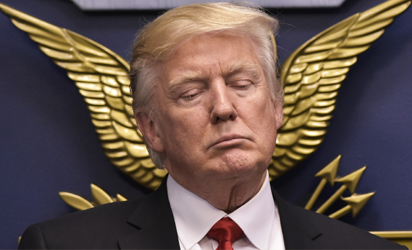 "If you refuse to protect the United States from a hostile foreign government, Congress must act on our own."
The lawmakers accused Trump of not holding Moscow accountable for interfering in US elections and being unwilling to introduce any sanctions required by the Countering America's Adversaries Through Sanctions Act (CAATSA ).
Trump failed to meet a deadline, the lawmakers said, for imposing sanctions against those who do business with Russia's military and intelligence sectors just like the deadline he missed to punish those responsible for interfering in the 2016 election.
Starting on Jan. 29, the U. S. began imposing new sanctions under Section 231 of CAATSA over significant transactions with Russian defence or intelligence sectors related to alleged election meddling, which Russia has repeatedly denied.
Since 2014, Moscow's relations with Western states have deteriorated due to the crisis in Ukraine and Crimea's reunification with Russia following a referendum.
The West, including the EU member states, responded by imposing several rounds of anti-Russia sanctions.
Russia has repeatedly refuted the allegations of interference in Ukraine's affairs, warning that the Western sanctions are counterproductive and undermine global stability.