BY NDAHI MARAMA, MAIDUGURI
Two female suicide Bombers have been confirmed dead, with nine people injured in a foiled attack around Alikaramanti village, near Giwa Military barracks, Maiduguri, the Borno state capital.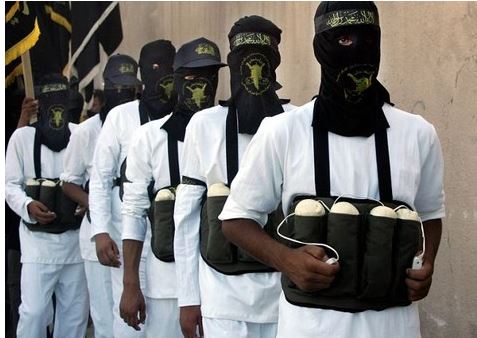 The incident took place at about 8:25pm on Wednesday, which resulted to many residents living in Fori, Jiddari Polo and Lawanti general areas scamper fo Safety.
Borno State Police Command in a press statement signed by Police Public Relations Officer, DSP Joseph Kwaji said, "On 14/03/2018 at about 2025 hrs. Two Female sucide bombers in an attempt to infiltrate into Alikaramanti area, after Giwa Barracks were intercepted by security operatives on duty, thereby hurriedly detonated the IED strapped to their bodies killing themselves and injuring Nine others.
"Explosive Ordinance Department (EOD) team were immediately mobilized to the scene, and have rendered area safe.
"Corpses and injured victims evacuated to the hospital, as normalcy restored, please." Kwaji stated. end