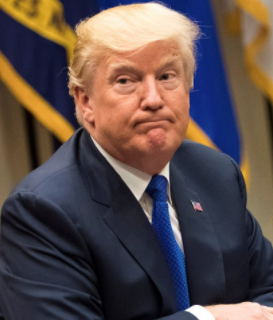 Donald Trump
U.S. President Donald Trump has called for death penalty for  drug traffickers saying  "This isn't about nice anymore."
Announcing his plans to tackle the US' opioid epidemic, the President said a tough stance was required  to tackle  the situation.
"Toughness is the thing they most fear". he said
Trump unveiled his plans in New Hampshire, a state that has been hard hit by the drug scourge.
The move represents the laying down of an early marker in the 45th President's re-election campaign for 2020.
Opioids, including prescription opioids, heroin and synthetic drugs, killed more than 42,000 people in the US in 2016, the highest total ever recorded.
NAN