U.S. President Donald Trump on Wednesday said he was looking forward to meeting North Korean leader Kim Jong Un, adding that there was a good chance Kim would now "do what is right for his people and for humanity."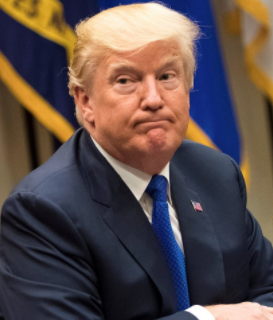 "For years and through many administrations, everyone said that peace and the denuclearisation of the Korean Peninsula was not even a small possibility.
"Now there is a good chance that Kim Jong Un will do what is right for his people and for humanity.
"Look forward to our meeting!'' Trump said in a tweet.
He added that Chinese President Xi Jinping had informed Trump that Kim was looking forward to meeting with the U.S. president.
"Received message last night from Xi Jinping of China that his meeting with Kim Jong Un went very well and that Kim looks forward to his meeting with me.
"In the meantime, and unfortunately, maximum sanctions and pressure must be maintained at all cost!'' Trump, who is due to meet Kim in May, also wrote on Twitter.
From March 25 to March 27, Kim and his wife Ri Sol Ju paid an unofficial visit to China at the invitation of Xi.
It is Kim's first-ever foreign trip since becoming the North Korean leader in 2011.
In 2017, the situation on the Korean Peninsula escalated due to North Korea's repeated ballistic missile launches and a nuclear test, which has also led to heightened tensions between Washington and Pyongyang.
The situation significantly de-escalated before the Winter Olympics that were recently held in South Korea's Pyeongchang with North Korean athletes participating in the Games.
In February, the U.S. imposed a new range of unilateral sanctions against North Korea.
Trump expressed readiness to move to "phase two" if these restrictions did not lead to curbing the North Korean nuclear and weapons programme.
NAN