The Nigerian Association of Chambers of Commerce, Industry, Mines and Agriculture (NACCIMA) has lauded the Federal Government for supporting initiatives meant to promote standards of goods and services in the country.
Chief (Mrs) Alaba Lawson, the National President of NACCIMA, gave the commendation on Saturday in a goodwill message to the ongoing 29th Enugu International Trade Fair.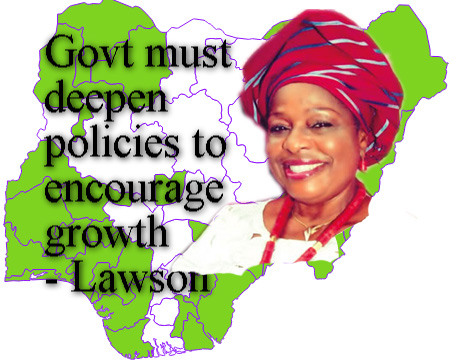 Lawson, represented by the Second Deputy National President of NACCIMA, Mr John Udeagbala, noted that the Federal Government had ensured that the right measures and initiatives were put in place to ensure quality standards were met.
The NACCIMA president, however, called on relevant authorities, both the State and Federal Governments to ensure that facilities, infrastructure and structures required to entrench quality standards were provided and maintained.
According to her, this will bring about significant improvement to all sectors of the economy, especially the agriculture and manufacturing sectors.
"As we may already be aware, the National Quality Infrastructure Project (NQIP), implemented by the United Nations Industrial Development Organisation (UNIDO), is funded by European Union (EU) and proudly supported by the Federal Government of Nigeria.
"This project aims to create and engender distinct quality standards in products Made in Nigeria to ensure that our goods and services compete favourably in the local and international markets.
"I, therefore, implore all manufacturers, producers, farmers, exporters and relevant stakeholders present at this fair, from different sectors of the economy and works of life, to key into this initiative to maintain quality standards in our individual organisations and businesses,'' Lawson said.
The NACCIMA chief congratulated the Enugu Chamber of Commerce, Industry, Mines and Agriculture (ECCIMA) and Gov. Ifeanyi Ugwuanyi for supporting the chamber's movement and trade fair proper, which promotes private sector growth.
"I applaud the selection of this year's theme: "Engendering the Competitiveness of Nigeria Products in the Global Market.
"This theme is contemporary and it highlights the growing interest in products Made in Nigeria.
"It is also an indication of the growing awareness of the importance of adhering to international quality standards and requirements.
"These are key elements required for successful cross border trade relations, especially with customers outside the continent,'' she added.
The fair, organised by Enugu Chamber of Commerce, Industry, Mines and Agriculture (ECCIMA), would be holding between March 16 and March 26 at the fair complex, beside Golf Estate, GRA, Enugu.
NAN