Wife of the Senate President, Mrs Toyin Ojora Saraki, has been named  'Health-for-All Champion'.  She is Founder-President of the Well-being Foundation Africa (WBFA).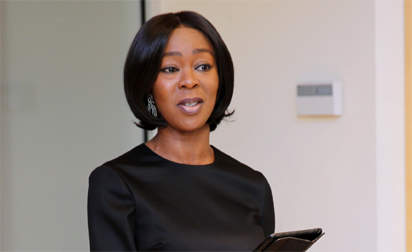 Speaking at the event, Mrs Saraki said it was time Nigerians opened their eyes to the critical role  universal health coverage could play in drastically improving health outcomes as well as reducing poverty, driving economic growth and promoting gender equality.
According to Mrs. Saraki, every year, a hundred million people around the world are pushed into poverty due to health costs, while one  in five has  social security protection that  could cover lost wages in the event of an illness.