By Aliyu Dangida
DUTSE—About 30 people have been reportedly killed by a strange disease in Majia town, Taura Local Government Area of Jigawa State, leaving dozens hospitalised.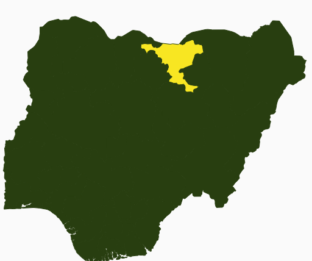 Investigation revealed that the patients suddenly developed severe headache and body pains before losing consciousness.
Relatives of the victims were seen mourning their dead during a visit to Majia town, which is about 90 kilometres from Dutse, the state capital, yesterday, while those whose family members have been affected are living in fear.
'I lost 4 children within 24 hours'
One of the parents, who lost four children to the strange illness, Musa Kallamu, said: "Within 24 hours, I lost two male and two female children. The children—aged between 16 and 20 years— died one after the other."
Another parent, Kamai Ali Majia, whose two children affected by the disease are currently receiving treatment at Taura General Hospital, faulted the call by their representative in the state House of Assembly that asked them to travel 30 kilometres to access medical facility, when he knew they do not have the means.
Failed health centre
It was observed that the multi-million Naira Majia Health Clinic's lack of adequate manpower and dearth of drugs have crippled effective health care delivery, which has compelled Majia community to travel far for medical attention.
All effort to speak with the Commissioner for Health, Dr. Abba Zakari, proved abortive, as he was said to be at the government house attending the bi-weekly state executive council meeting.