By Gabriel Enogholase
BENIN— EDO State chapter of Peoples Democratic Party, PDP, has called on the state government to stop illegal sale and acquisitions of government assets and property and condemned the plan in its entirety.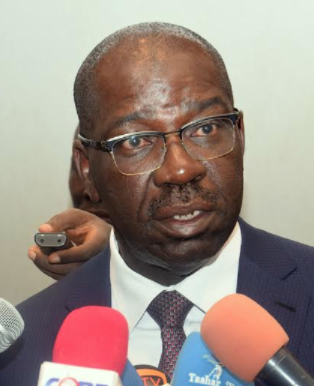 The party in a statement in Benin City, yesterday, by the state Publicity Secretary, Mr Chris Nehikhare, faulted the alleged fraudulent planned sale of government property, just as the party alleged that the state government procured the services of four media executives sometime ago to produce a report to justify the sale, or concession of two public enterprises, Bendel Newspapers Ltd, and Edo Broadcasting Service.
He said: "We implore them to put in place a well motivated management team, invest just 50 percent of three months of the illegally collected security votes of N600 million and Edo State Government will achieve a world class media company.
"True to type, the panel produced a report to suit the pre-arranged position of the governor and his business interest. Presently, the governor has allegedly selected a preferred 'investor' who happened to be the consultant to his campaign organisation.
"The said investor  manages a small radio station in Delta State and has great difficulty breaking even. The plan is to quietly divest Edo State interest from both companies, hand them over to the man,  who is acting as a front, as a trade off for the role he played during the last governorship campaigns in the state.
"This format is similar to the immediate former governor, who used a firm as the preferred partner for Edo University Iyamoh.  In Iyamoh,  the firm was used as a "holding." This is the role that want the investor to play in the present case."