By Dayo Johnson, Dapo Akinrefon & Ola Ajayi
SINCE the death of Chief Obafemi Awolowo, the first Premier of the Western region on May 9, 1987, the exemplary life and the numerous legacies he left behind still reverberate across the South-West geo-political zone and beyond.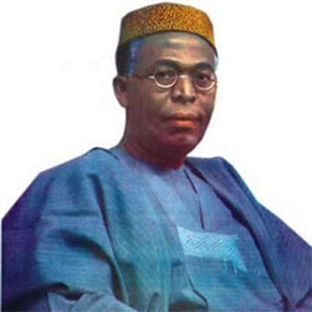 Awolowo was born March 6, 1909. Last week, loyalists and supporters of the late sage converged in Ogun and Ekiti states respectively to mark his posthumous birthday.
In fact, they expressed concern over the alleged mismanagement of his legacies by the present leadership in the country, 31 years after his demise.
Converging at the second series of the annual programme in commemoration of the birth of Chief Awolowo, entitled: Awo conservation, held at Efunyela Hall, Awolowo's residence, Ikenne-Remo, Ogun State, daughter of the late sage,  Dr. Olatokunbo Awolowo-Dosumu; former governor of Ondo State, Dr Olusegun Mimiko; Second Republic Senator, Prof. Banji Akintoye and Senator Femi Okunrounmu, among others, identified bad leadership among the problems facing the country since its independence.
But 31 years after his demise, Awolowo's political exploits are still on the lips of many generations after him.
A trip to the Ikenne residence of Chief Awolowo, the modest house he built despite having unfettered access to public wealth, would make one have a rethink about the zone ever producing a politician like him.
Many politicians in the zone who claim to be 'Awoists' only identify with the name but refuse to imbibe the ideologies of Awolowo. Chief Awolowo as the then Western Provincial Secretary,  was responsible for major progressive social legislations in his time.
As premiere of the defunct Western Region, Awolowo ensured rapid growth in all sectors.
In the health sector, apart from the free health facilities his leadership made available in the zone, the state-of-the-art teaching hospital, University College Hospital, Ibadan, Oyo State still serves its purpose.
Up till this day, there appears to be no hospital in the state that can be compared with it.
Not only that, the Western Nigerian Broadcasting Station which has now metamorphosed to Nigerian Television Authority, the imposing 25-storey Cocoa House, elegant Premier Hotel, Lafia Hotel and many more, still make one to wonder if there will ever be another politician like him.
No one fits into his big shoes — Olajide
When Vanguard contacted the Secretary-General of the Yoruba Council of Elders, Dr. Kunle Olajide for his views, he said the political environment in  contemporary times is not conducive to produce another Chief Obafemi Awolowo.
He said whichever way one looks at it; there is no politician in the zone that fits into the big shoes that the late sage left behind.
He opined that unlike the popular Awo, as Chief Awolowo was fondly called, politicians of this era are too self-serving, greedy and too egocentric.
Olajide said: "No two people are the same. You can't compare Awolowo with any of these politicians. Is it in principle or political intelligence? The political atmosphere is too corrupt for the likes of Awolowo to emerge. Our politics is heavily monetised. It has been turned to business enterprise."
In an attempt to compare Awolowo's qualities with the present crop of leadership, especially in the South-West, the YCE scribe said :"these politicians you see are there to serve their own interest; they are self-serving individuals.
"There can't be anybody like Awolowo. You see, in this political era, you can't easily reach your governor. So, I cannot think of anybody that can be likened to Awolowo," Olajide submitted.
In his submission, national leader of the pan-Yoruba socio-political organisation, Afenifere, Pa Reuben Fasoranti said that the legacies of Obafemi Awolowo 31 years after his death, still subsist and cannot be wiped out.
Fasoranti said: "The legacies of Chief Obafemi Awolowo, 31 years after his demise still subsist and they cannot be wiped out.
"His legacies are enduring, no one can wipe them out, they will continue to foster. The late Awolowo remains and will remain a reference point for a life time."
On the possibility of having a successor from the South-West to fill Awolowo's shoes, Fasoranti said: "It is not easy to find a substitute. Nobody can step into his shoes. He is a different and unique person.
"No matter how people try, they cannot equal his performance. Awolowo was a special breed. Many politicians, who claim to be Awoists, only identify with the name but refuse to imbibe his ideologies," he said.
His legacy is education —Odumakin
In his remarks, Afenifere's National Publicity Secretary, Mr Yinka Odumakin said: "Awo's legacies are in tatters beyond those using his name to win elections. The greatest legacy of Awo is education. The school Awo ran was good for his driver's son and his own daughter, Dr. Tokunbo Awolowo Dosumu. How many of those in authority in the space he governed can send their own children to the schools they operate? Awo will turn green in his grave if he sees what is being done to his legacies today."
But, surprisingly, all politicians in the zone irrespective of their party affiliations, now claim to be 'Awoists' especially when election period is near.
When one takes a cursory look at the flamboyant lives of politicians in the zone, magnificent buildings, fleet of posh cars and display of wealth, it would not be an overstatement to say that the beautiful ones are not yet born.
Most of them who enjoyed free education organised by the late Awolowo now say it but can never practice it.
Observers of events in the region posit that the so-called Awosits claim that education is worth spending on but have failed.
It has also been observed that there is lack of free health facility in the region even as some public schools are in great disrepair.
Subscribe for latest Videos