By Iyabo Aina
International trending reggae star, Kingsley Eno Osagie, popularly known by artistic name Winning Jah, and one of the 2018 awardee of the most prestigious Africa Grammy, Obaland Royal Award for Best Africa Reggae artiste and Best Philanthropist in Edo state and Diaspora, has disclosed why most fans will not witness his recent concert in the state.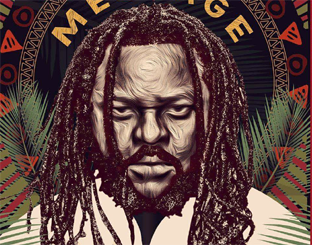 During a chat with Vanguard reporters, Mr Big man crooner, disclosed certain obstacles why Nigerian main show organizers couldn't afford him.
He said :" Getting me booked is not a child's play, sometimes , when event organizers couldn't pay your bills, they will suggest a cheaper or not established musicians that has 1 hour or lesser to perform with a play back CD alongside a Dj. Organizers have to respect our concert principles, a part payment of 95,000 euro must be in our account before our usual departure, like we've always done in the past, a copy of the location's insurance must be sent to us, with an updated revision of the stage by a specialized engineer, we also like to know the media on roaster, recently, lots of impromptu bookings from Nigeria without a proper structure, Winning Jah doesn't perform in clubs, if the space doesn't permit, I also asked them to contact reggae artists like Ras kimono , King Wadada or Majek, If possible Jah Tea and Black wonder, those artistes might accept minimum of 35,000 dollars, I repeat our procedures to perform is too robust for Ikeja Kitchens.
"Sometimes when you don't have a means of buying a pair of shoes, you could claim to be a Celestial Church member, just like when you can not afford a bottle of cold beer, it becomes bitter, that's what's up at the moment." he concluded.
Winning Jah and his international reggae band are now ready to emerge in Africa Inside Me Tour by June 2018, sponsored my Amnesty International (Pinerolo). He will be playing live on stage in Zimbabwe, Gambia, Burkina faso and other Africa countries. His upcoming 2018, 15 tracks album "Message" will be performed during "Africa Inside Me Tour, before the official release date.