DearBunmi,
When I was in the secondary school, my family lived in what was known as 'face- me-I-face-you' apartments.
I was 15, when one of the young men in the building, lured me into his room and raped me. That was some 12 years ago.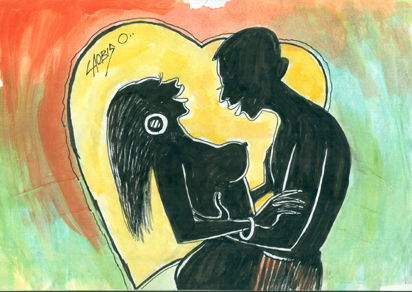 A few months ago, I went to visit a good friend, who told me she'd started seeing someone and that she'd gotten pregnant. I was very happy for her as we'd both discussed settling down as soon as we could.
I asked her who the man was and when she told me his name, I felt sick to my stomach. It was the boy who had raped me all those years ago.
I want to warn my friend off him, but I'm not sure she'll believe me and I don't want to drag the past back.
Angola, by e-mail.
Dear Angola,
I understand your need to warn your friend off this 'rapist,' but there are lots of factors to consider.
Your friend is already pregnant and happy with this new man in her life – it's a done deal. Will you be making things better or worse for you both by saying something?
Before you do anything rash, is it possible to have a word with this man? For all you know, he could be remorseful of his behaviour all those years ago and has changed into the decent man your friend is now in love with.
Whilst I don't condone rape in any form, a lad who is curious about sex could let his emotions get the better of him. Talk to one or two experienced adults – they will help you decide what is best for you because that has to be priority at the moment.